2014 will be a big year for you. Your role is disappearing, and after 11 years with the company you will be out on your own.
Fortunately over the past few years you have built up a reasonable network on LinkedIn, as well as Google+ Facebook and Twitter.
You have built up those networks by sharing information that you thought might be useful to the people you have met or come across on your virtual meanderings. You may be a natural curator of information, it's not a strategy, it's just who you are. Being curious you're always looking at what is new or how things work, particularly in your areas of interest, and when you find something interesting you immediately wonder who else would be interested in this, and you share it with them.
Sharing information that interests, intrigues or excites you with friends and colleagues is a great way to build up your network. It feels natural, fun, and beneficial to others.
But now there is a dilemma you face.
You built your network by being yourself, doing what comes naturally. Now you may be in a position where you need to ask your network for help. It doesn't feel natural. It doesn't really feel comfortable. And to be truthful, you really have no idea if anyone in your network actually values your connection all that much…
If you find yourself in this sort of position the first thing I want to say is: Congratulations!
Most people wait until they need a network before they start building it -and by then it is too late to get the full effect. I have already written a couple of posts on the benefits of building your network in LinkedIn and other Social Media platforms, to best position yourself for future eventualities.
But that doesn't really solve your issue of how to utilise these wonderful networks you have built to help you with your current situation. So here are some guidelines to help you get the most from your networks.
1. Protect Your Network
By this I mean obey the golden rule. My short and succinct version of this rule is: Don't be a dick. You know what annoys you when others post or message you on Social Media, so don't do that. You certainly don't want to harass anyone online, or in person.
If you are going to be selling some services. But don't want to become an annoying salesman to the people in your networks. I suggest you direct them to some videos or other information that outlines what you can do, and adds value regardless of if they decide to work with you.
That keeps them in control and they can look at the information or not, they can close it down halfway through if they find it is not for them, and they won't feel pressured. But if they do want to know more there is a clear method for them to get in touch with you to go to the next step.
2. Do Ask for Help
There is no point in being timid. It might be that nobody in your network is in a position to help you right now, but you lose nothing by asking. You don't want to sound like you are begging a favour, or are desperate. Put your request forward in an upbeat and open manner.
For example rather than: "After 11 years my company has let me go, I have a mortgage to pay and really need another job, anyone know of anything?" you might want to phrase it: "Time for new challenges! I am moving onward, and upward so if anyone knows of any marketing work out there, let me know. -Thanks!"
3. Don't Stop What You Were Doing
If you were on your networks sharing information every other day, don't stop doing that. In fact it wouldn't hurt if you increased your pace in the network. Think of it as paying it forward. Connect with your networks and help people out where you can.
4. Do Repeat Your Request (posts)
You may feel that it is not polite to repeat your request 2-3 times per day. And if you were to call up a friend 2-3 times a day and ask if they had heard anything about a job yet, you would be right!
But posting on Social Media is different. People check their streams at different times, different frequencies, and from different locations. It won't hurt to repeat a request, particularly if you are able to work globally and have people in your network on very different time zones.
That said, you don't want to look at your profile stream and just see the same question repeated down the page! So, as mentioned in the previous point, make sure that you are still posting information or content that is of value to the people in your network.
5. Direct Messages to Contacts
If you have some contacts that might be able to help you, or you feel you may be able to help them professionally, then do contact them.
I have found it best to be brief and to the point. I might remind them of which event we met, so they recall who I am or the context of how they know me. Then I would explain the situation and what I would like them to do in a couple of sentences.
I finish by giving them an out, and thank them for any help they can give me.
"I realise you are busy, and may no longer be in this line of business, but any help you can give me will be very much appreciated"
6. Direct Messages to Non-Contacts
As far as I am aware only LinkedIn offers this service. You can search for people who are most likely to be of help in your current situation, and send them an INmail, even if they are not currently a contact. There is a cost to do this, but it is negligible when you consider the possible outcomes.
Again keep this very brief so that the person recieving the message can get the point with a brief glance. Tell them who you are; why you are contacting them; what they can do to help; and give them specific instructions.
"Hi Samantha, my name is John Smith and I am a production planner. I am sending you this message because I have worked with other businesses in your industry recently, and am looking for a new opportunity. If you or any of your contacts are looking for a production planner please reply to this message, or pass it on. I realise you are busy, and that you may not need a planner at present, but any help you can give me will be very much appreciated."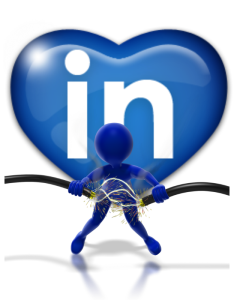 For people that recieve this message but are not looking for a planner it is a quick glance so that they know what is going on, and they may delete it or put it to one side in case they do come across a position. But for those that either need a planner or know someone that does, this is a real benefit for them. Being able to help a business contact to fill a position they need filled is a benefit as good as currency!
 Conclusion
If this isn't a situation you are facing right now, then make sure that you are building your networks now, so that you have some options when you need them. If it is a situation you are in right now, then follow the guidelines in this post, take action and reap the rewards of your past efforts.
This post is not comprehensive. If you feel I have missed something, or if you have some suggestions that will help anyone in this position please post it in the comments below.