Wow! TEDx Auckland 2013 (#TEDxAkl) was certainly bigger, and arguably better, than ever before.
In fact it looks like TEDx Auckland 2013 may be the biggest TEDx event ever held anywhere in the world to date.
The Event
My hat goes off to the core organising team of Elliott Blade, Vaughn Davis, and Ben Irving, and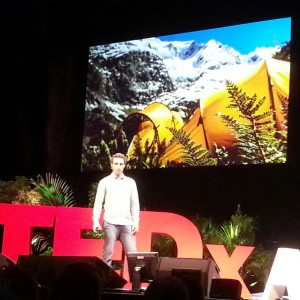 certainly to the 20-50 other people that helped make the day such a success. And a special shout out to the signer's, tirelessly signing on the side of the stage for the hearing impaired.
I recall talking to Elliott about TEDx Auckland early on, putting it together for 2012. I don't know Elliott well but he strikes me as the competitive type. He definitely wanted to make TEDx Auckland one of the best TEDx events in the world. BUT he also had a vision which was even more important to him that I thought might impair his ability to become one of the best global events.
Whereas other TEDx events will seek out some great accomplished speakers from around the world to lift the profile of the event and the experience of the attendees, Elliott's vision was that we will only use Kiwi's (or at least those with a New Zealand connection), who have a great story. If they are not good at telling that story, then the team will help them become good at telling that story. -It was a ballsy move!
But one that I believe has ultimately paid off.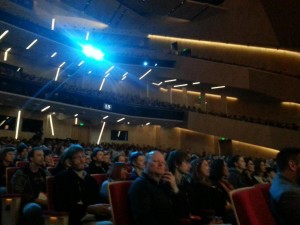 And with well over 2,000 paid attendees watching, and being moved by, 17 speakers tell their stories. It looks like it this year's event is the largest TEDx event yet held. And the hash tag #TEDxAkl was trending globally on Twitter. More than that, the team have really facilitated a community.
The event ran more smoothly than last year, and the queues to get tickets in the morning were much better organised than the previous year. Ben Irving told me after the event that they had taken on a lot of learning from last time, and he already had a list of things to go over in the debrief after this event so that it could continue to improve for next year.
Vaughn Davis acted as MC for the first time replacing Andrew Patterson who had MC'ed the previous 3 events (2009; 2010; & 2012). Vaughn did a fantastic job, not only as the MC but as the speaker's coach before the event, helping the speakers prepare for the day.
The Speakers
My personal preference is to avoid knowing anything about who is speaking, or what they are speaking on before the event. I don't want any preconceived ideas that might bias how I hear or react to a speaker.
Below are a few of my notes on each of the speakers, and as with last year I will be posting the video from each as they become available.
Jimi Hunt
Jimi was an inspired choice of first speaker to get the day started. His message of  taking action, and doing things that are adventurous, Biting off more than you can chew, then chewing like hell. Was a great way to set the mood for the day. I loved the change of pace in his speech when he got to the serious stuff. It really made an impact.
And for me the message that came through loud and clear, that I needed to hear was: Ask For Help! Don't be afraid to ask people for help with whatever project you are working on…
Lillian Grace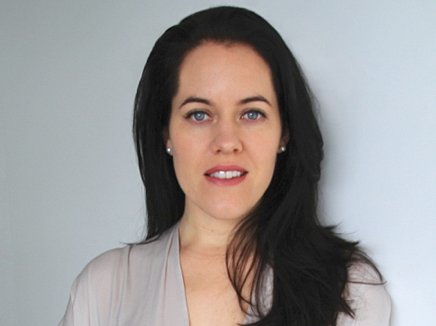 Wiki New Zealand. Never heard of it? Neither had I.  -Shame…
Lillian made a great case for having data to enable decision making. I noted a few quotes from her "We are responsible for making our country the best it can be." And "How can you grow & learn without being honest about your starting position?"
My absolute favourite quote from her talk was:
"Whilst we are entitled to choose our own values, I don't believe we are entitled to pick and choose our own data on which to make decisions"
Richard Nunns
I have to admit that I had never hear of Richard before. It's not often you hear the term Living Legend but in this case the accolade seems to fit.
I liked the way John Lai put it on twitter:
#tedxakl "Dr Richard Nunns, the grandad I wish I had. John Lai (@IAmJohnLai) August 2, 2013
Richard certainly talked on in an grandfatherly way,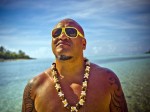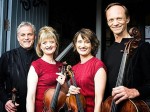 telling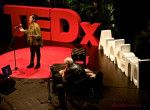 stories and entertaining on sheer personality, but he also had some great people helping him out including King Kapisi, and the NZ String Quartet. But I was most blown away by the woman (I will find her name and update it here) singing the Maori lament spine-tinglingly emotional! Richards noteworthy advice: Draw your inspirational stories from your own experiences.  
Mark Sagar
Double Oscar award winner, Mark is the father of BabyX. An autonomous animation powered by an artificial nervous system. This was the most technological talk of the day (i.e. geeky). I have to say that watching the simulated neurons firing and seeing the eyes look around and change focus was a little creepy on the stage when he was talking. But visiting BabyX in the pod on a break was a much more pleasant experience. And I am not sure which was most interesting, watching the reactions of BabyX or the visitors trying to elicit a reaction..?
David Trubridge
I thoroughly enjoyed this talk. And it is another one that I want to watch again. The ideas & concepts David shared seem simple, but I believe that there is an underlying complexity, and a number of applications that can be explored. David suggested that artist do art because they feel something, and he believes that there is so much early art (cave drawings and sculptures) of animals because of the intensity of the moment when you encounter a wild animal means that image is indelibly etched into your mind and it is easier to reproduce it as art later. But more intriguing to me was his explanation of the Right-Left-Right functioning of the brain, and how that seems to correspond to a cycle of 'thinking styles' in our society over time, and what that might mean for us at this point in time.

Peter Russell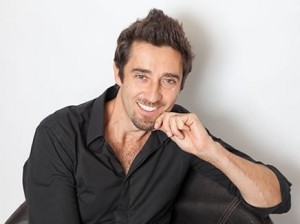 At the after party I was looking forward to catching up with Cameron, who I had met at the previous year's after party. We had been in touch but hadn't met again since, and my memory of him was a little sketchy… We kept missing each other on the night and then when I was talking to Lisa, I saw a guy with dark hair and a white t-shirt walk past. "Cameron?" I asked. "No, I'm not but I could be if you like" was the amused reply. I included him in our conversation and after a minute Lisa (who had given me a couple of 'looks') turned to him and said "I really enjoyed your talk". Doh! It was of course, Peter Russell. I felt like a fool for not recognising him, but pounced on the opportunity to ask in person the question I had posted to Twitter during his talk. Peter is the founder of Ooooby.org (standing for Out Of Our Own Back Yard). Simply where the Farmer's market meets the internet. Sourcing local produce in a convenient and easy way. He was talking about how removing the costs of supply chain Ooooby is able to supply local produce with higher payouts to producers to consumers and the same or lower prices than at the supermarket. My question was why do we pay so much for milk here, when the price of it shipped around the world is similar, but obviously the supply chain costs are far greater? His answer was simply: because we will pay that much. He went on to say that Ooooby will be looking to offer these products through their service as well. But they have a long way yet to go. And Ooooby still needs to be more widely known and to grow before that will happen.
Grace Taylor
The biggest, most rousing standing ovation of today  (and I suspect of any TEDx Auckland) was reserved for Grace and two of her mentored poets. If I had looked at the program and seen spoken word poetry was on the agenda, I may have elected to miss that section, or at least had some preconceived bias about it. I am glad I did not. Grace asked us What story do you want to tell?  and suggested that we step out of our comfort zone and be a leader by sharing our stories. Grace and her students evoked powerful emotions and spoke to the audience on a level that I believe many in the audience had not previously experienced. Powerful stuff!
A couple of notes: Afu Kasi (however it is spelled) means half cast -something I wish I realised before I heard the initial poem. Also the two alumni spoke directly after Grace, and I had to make sure they were included in this post because they rocked!

Malcolm Rands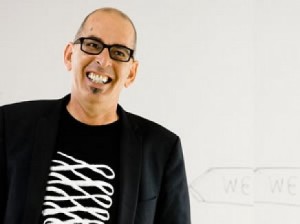 Malcolm was great to talk to after the event, and I realised that his 'talk' was just that Malcolm being himself and talking to the room as he would talk to any one of us. We could all appreciate his frustration when running non-profits it was 80% of the time fundraising, and just 20% of the time doing the work that mattered. And the worst boss in the world – A committee! My favourite quote from his talk:
When you believe in something wholeheartedly it is an incredible place to be.
Joseph Michael
This was one presentation that required few words. In fact I liked the way that Joe used his words sparingly, as a mere framework to create a story that was told more by his stunning imagery. And those images spoke very eloquently indeed!

Helen Clark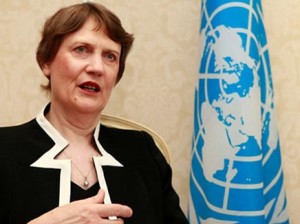 Helen was always going to be a strong, confident speaker, and she obviously had a fair number of fans in the audience. Helen made a very compelling case for why women need to be in the top table. Legislators and governing bodies should look like the people they represent. Currently only 20% of world leaders are women. It was a compelling case and I am sure it would have impact with people who had never given it thought or who had some reason to disagree. For me it seemed self-evident, and there was no clear call to action in regards to what I could do to help change things…
Robert Oliver
I am not a fan of cooking. I have never watched master chef, or any of the other cooking shows on TV. This is no surprise to those that know me. My last house sitter cleaned the cobwebs out of my oven while I was away on holiday. But Robert's story was inspiring, and filled with wisdom that can be applied anywhere. "One problem we encountered was local chefs who didn't think that local cooking belonged on the menu of their 'international' resort. In the islands we were all taught to believe that overseas is better." We can all find instances within our communities, organisations and even within ourselves where we think 'others' are better, with no real evidence to support it. How satisfying it must have been for Robert's Pacific Island cookbook to be recognised as the world's best cookbook that year!

Richard Faull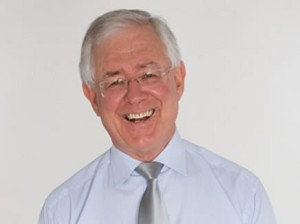 There is something disconcerting about someone who carries a human brain around with them. Talking to Richard in the hall and in the after party, I couldn't get that out of my mind. I guess the idea that my brain, someday will no longer be in my skull is a disturbing reality… Richard's wife was telling me at the party that he gets a lot of invitations to speak and last year he got the request for TEDx Auckland and turned it down. He mentioned it later to his children, and they 'educated him' on the TED movement, and told him he was foolish to turn it down, so when the invite came for this year's event it was a quick yes. – And I am glad he did. I facetiously tweeted the following.
#TEDxAkl "Thank god Richard told us brain cells are continuously being reproduced… Mine have taken a pummelling today! Chris Hanlon (@theprofitwizard) August 3, 2013

I mentioned it to Richard in a break, who seemed exasperated as he explained that using your brain is a good thing… Before he got into full flight, I assured him it was meant as a joke!

 Brian Sweeney
I was really taken by Brian's talk on a couple of levels.
Firstly I wondered who is he to take it upon himself to rebrand New Zealand? At the same time I applauded him for 'not asking permission' and just getting on and doing it.
I had never heard of NZEdge.com  but now that I have I wonder why every student in NZ is not studying the Kiwi Legends that are contained within it.
I think that whole theory of Punctuated Equilibrium as a driver of evolutionary (or revolutionary) change from the edge is a very powerful metaphor on which to build a brand. Brian is one speaker I was hoping to catch up with afterward, but didn't.

Sophie Tamati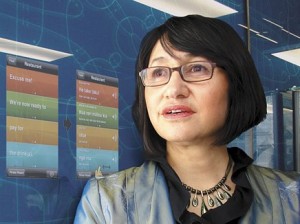 The other main theme of the day was cultural. Sophie was an engaging a likeable speaker. Her passionate plea to save the language Te Reo, came across strongly, and I think created a desire to help. And the method for helping was at hand with the Hika app. Good on Sophie for taking action and creating an app, and for an impassioned talk.
Personally I would have liked to hear why it is important to save the language… I think that might have added to the number of people taking action after the talk.
Welby Ings
I had been tweeting out quotes and questions during the day. My phone battery was on it's last legs by this talk, and I suspect my brain was not handling things so well either.
Whatever the reason I just couldn't put a quote from Welby out there. Not because he had nothing to say, but because the whole damned talk was quotable! Definitely one of my favourites of the day, I have to watch the replay…
Robyn Patterson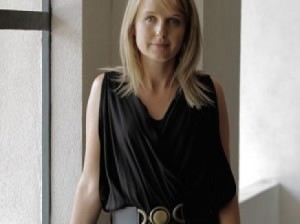 Robyn's talk was easily one of the most personal and emotional of the day.
Her childhood in Zimbabwe seemed fine at the time, but learning later of all the things that were going on, that she was unaware of, and that she would have been powerless to change even if she had been aware, still makes her feel complicit today.
A friend and colleague was due to fly into Zimbabwe the morning this talk was being given. He was going to fly into the city and get to his parents farm before  the ballot was counted and any trouble might start. Listening to the horrifying reality Robyn shared, filled me with concern for his safety.
I was surprised because I know a couple of people from Zimbabwe but had never realised how bad these things were over there.
My favourite quote from her speech, filled with a chilling insight was:
We learned to hate, by being taught to fear.
Dale Willams
The standard question at the after party is:  What was your favourite talk?
To which my considered answer was Dale's, the colourful mayor of Otorohanga. The reason I thought this was whether by accident or design, this last talk really tied together all of the many themes of the day. There were themes on culture, on New Zealand as a country, on business acting ethically with a social responsibility, and to me this was distilled into one word with this talk. – Community. Given in a VERY Kiwi style.
The best part of his speech was the call to young people who had left town and were told "Otorohanga has your back".
This is not the first speaker I have heard from the small town of Otorohanga. A year or two ago I was MC for the Social Media Club – Hamilton and our guest speaker was Ben Parsonage, a constable in Otorohanga, and the first in New Zealand to run a officially sanctioned Police Facebook page for his community.
Ben was a fantastic speaker, and I asked Dale how come there are so many cool people in Otorohanga. His answer was worth repeating and worth pondering. When the initial tragedy occurred (you'll need to watch the video if you missed the presentation), there was a principal who was a bit of a roadblock to progressing past the situation. But the community pressure for improvement increased until he retired, and somebody who really got it took his place. It was then a positive cycle of progressive passionate individuals pushing the community forward, who attracted other passionate progressive people who pushed it even further which attracted others, and so on and so forth.
The Community
By far the thing I appreciated more than anything else this time is the community that the TEDx Auckland team has fostered and facilitated.
It was amusing that EVERY person I started conversation with in line for babyX or charging my phone at the charging station at the event seemed to be from Hamilton or further south. I was beginning to wonder if there were any Aucklanders at this event. 😉
I enjoyed meeting Jo, and also Gillian who I could have easily sat and listened to for an hour…
I decided last year, after leaving early to drive back to Hamilton, that I would book a hotel and stay around for the after function this time.
-Of course all my friends from Hamilton were heading back to watch the Chiefs take out the final of the Rugby Super 12…
I certainly don't regret my decision to stay for the after party. I met the most amazing and interesting people including; Lisa (from Tauranga); Eddy; Rose; as well as catching up with a number of the speakers from the event.
What I learned…
There are a few things that I needed to learn. Jimi's advice that you should never hesitate to ask for help was one which I put into practice immediately.
I have been putting a project together:
Winning in the Tron a live broadcast online video chat show featuring talented and inspiring locals. It is still in the infancy stage. I began asking for feedback, and advice from the community at the after party and got some great tips and a lot of support for an idea I wasn't sure would actually fly.
This morning (Monday) I met with the head of the Media school at Wintec, and discussed me pitching to media & PR students for volunteers to get the show going (presenters, producers and social media helpers).
The other thing I learned was that for my project I need to plan for, and foster a community to be built up around it. TEDx Auckland has done a great job with this, and Dale showed how one person can get the ball rolling, but it is the community behind that ball that keeps pushing it over all the obstacles.
So I will continue that trend and ask that if you would like to help, just let me know! 😀
You may want to see my previous posts on TEDx Auckland: