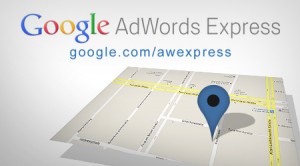 I have often talked about the importance of Google Places for small business owners.
-Basically if you have a local business where you want people to come and see you, or you go out and service local clients then you need to have your business on Google Places.
Well Google has come up with a new product to help small local businesses advertise: Google Adwords Express
Like anything new there are some pros and some cons. But since I am not the exepert in this area I have an old friend and colleague, Jack Archbold, who is an expert in this area and has worked in search engine optimisation, and is more 'techie' in this area than I will ever be.
This, incidentally, is the first guest post to appear on The Profit Wizard.
-Take it away Jack…
————————————–
Recently Google has release a new product called Adwords Express. In a nutshell it could be described as 'Adwords for dummies'. You don't need to know how to do keyword research, adjust bid prices, setup conversion funnels, day parting, negative keywords or any of the advanced Adwords techniques. Just how to create an ad and choose your categories.
So what's the catch?
Good question, I'm glad you asked.
With express you have very little control over your campaign. Because of this lack of control, you will end up spending more on your campaign and many of your clicks may not be relevant.
Downsides of Express
no control over bid prices – resulting in massive cost for some of the expensive keywords
you cannot properly pause the campaign
inability to select keywords manually – resulting in targeting irrelevant keywords
no access to all the special features of Adwords. E.g. Dayparting, negative keyword lists, split testing, conversion testing etc etc
According to Search Engine Journal, one user had his express account miss-spend 79% of his budget!
Given all these negatives, what exactly is the benefit of using express vs normal Adwords?
2 things;
ease of use – a campaign takes literally 10 minutes to setup but most importantly
Embedded Google Local Star reviews in ads

The full version of Adwords has ad extensions, which include sitelinks, social (linking to your address / local listing), call functions but unfortunately no embedded reviews.
What are the requirements for Ads with embedded reviews?
How do embedded review ads perform vs traditional Adwords ads?
In over 2 years of using Adwords we have never had an ad (excluding small volume keywords) receive more than a average 2% CTR. If you're into PPC this may not be too shocking to you.
Now we've only had express running on our site www.computerrepairsbrisbane.net.au for just over 3 months with 300+ clicks so the data to draw from is smaller but enough to give a reasonable snapshot and I was shocked to see Ads with exactly the same text but the embedded stars have enjoyed a CTR of averaging around 7-9%!
Given that a page has 10 organic results and upto 11 sponsored results this statistic is amazing.
Another factor to consider is how it impacts visitors when they reach your site.
Adwords
Average time on site; 1:05 min
Page visits; 2
Bounce Rate; 61%
Adwords Express
Average time on site: 1:39 min
Page visits; 1.94
Bounce Rate; 57%
So the average time on site is better, the page views and bounce rate are very similar.
So should I use Adwords or Adwords Express?
Well it's different for every business. In most cases my personal preference would actually be to stick with Adwords.
But, if you don't have the time or energy to learn Adwords AND you meet the minimum requirements for embedded reviews AND you're in a highly competitive niche where you need to stand out then Express might actually be for you.
——————————
Thanks for that Jack!
If you have any questions for Jack leave a comment below and I will make sure we get an answer for you…