You are here:
Home
>
7 Things Retailers MUST do this Christmas for a Profitable Year
by Chris Hanlon on November 10, 2009 in marketing
Tags: Advertising, business, business stragegy, Direct Response Marketing, entrepreneur, get more clients, get more customers, get more prospects, increase profits., marketing, New Zealand business, NZ business, small business
About Chris Hanlon
Chris has worked in or owned small businesses most of his life, before lured into the corporate world where he spent over a decade. However his passion for small business has remained, and taken life in The Profit Wizard blog, his published book, and some coaching he does for a variety of businesses. You can follow Chris on Twitter @TheProfitWizard
Leave a Reply
Get my book on Amazon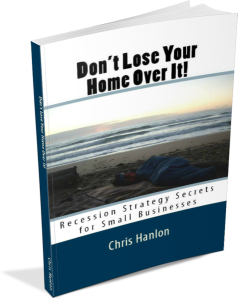 Get my Kindle book on Amazon...